Professor at the University of Duisburg-Essen
h-index: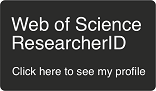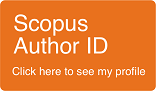 Leading scientist's research interests: Interdisciplinary materials science, applied physics, condensed state physics, physical chemistry, nanomaterials and nanotechnologies, interdisciplinary chemistry, interdisciplinary physics, electrical engineering and electronics, materials science - films and coatings
Awards and achievements:
2017– Elected lecturer of the IEEE Magnetics Society.
2016 – Member of the administrative committee of the IEEE Magnetics Society.
2016 – Editor of journals: Journal of Magnetism and Magnetic Materials и Materials Research Letters.
1992,1993 – Scholarship of the German Research Foundation (DFG) and Fulbright Scholarship.
1991,1992 – Scholarship from the Volkswagen Foundation.
1991 - Karl Scheel Prize of the German Physical Society (Berlin section).
Other laboratories and scientists