Head of a laboratory at the California Institute of Technology (USA)
h-index: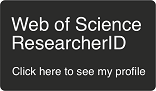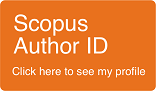 Leading scientist's research interests: Role of non-coding RNA in regulation of expression of genes and composition of genome
Quote by the head of the laboratory: Megagrants undoubtedly have provided an opportunity to create new modern laboratories in leading research direction to recruit and train young scientists.
Awards and achievements:
2016 – HHMI Faculty Scholar (USA).
2012 – Packard Fellowship for Science and Engineering (USA).
2011 – Searle Scholar Award (USA).
2010 – NIH Director's New Innovator Award (USA).
2010 – Damon Runyon-Rachleff Innovation Award (USA).
2010 – Ellison Medical Foundation New Scholar in Aging Award (USA).
2008 – NIH Pathway to Independence Award (USA).
2008 – New York Academy of Sciences Blavatnik Award for Young Scientists (USA).
2008 – he RNA Society/Scaringe Young Scientist Award (USA).
Other laboratories and scientists